Fifty And Still Going Strong
Just when you thought the world had moved on from the discussion of Marc Jacobs' Met Gala ensemble (read: man dress), Seth Meyers unleashed a whole new whirlwind of comedic gems that prompted even the world's most fashionable stars and designers to crack a smile at last night's fiftieth anniversary of the annual CFDA Awards. As the evening's host, Meyers poked fun at everything from John...
Rosie Huntington-Whiteley Set To Design A Lingerie...
After posing for British label Marks & Spencer's Autograph campaign alongside Ryan Reynolds for the past two seasons, Rosie Huntington-Whiteley is set to collaborate with the retailer on a lingerie collection that will launch in September. Of course, the British beauty is no stranger to lacy unmentionables as she has spent time modeling for Monsoon lingerie, Agent Provocateur, and most...
The Bible!
And some beauty news to catch up on… http://www.style.com/beauty/beautycounter/category/industry-news
Miss Yesterday's Beauty News?
No sweat! Catch up on everything here:  http://www.style.com/beauty/beautycounter/2012/03/obama-gets-into-the-politics-of-polish-jpg-defines-the-andrej-pejic-appeal-and-more/ And just because I can't get enough of Katy Perry, here are some of her most recent electrifying beauty looks!
Today's Beauty News!
Check out today's top beauty news stories!  http://www.style.com/beauty/beautycounter/2012/03/nars-to-honor-warhol-with-makeup-emma-watson-goes-long-and-more/
A Salute to NY Fashion Week
Navigating the five-block radius around Lincoln Center this past week was no easy task as editors, buyers, and journalists shuffled from one show to the next in honor of Mercedes-Benz Spring 2012 Fashion Week.  However, as the fashion industry professionals and celebrities alike took their seats under the giant, white tents to get the first look at what the style elite will be wearing come this...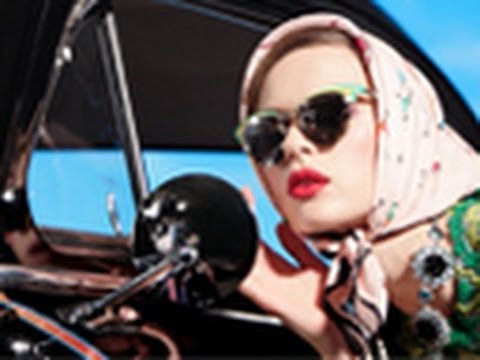 Today's Fashion News!
Take a look at my fashion news roundup for February 1st, 2012. http://www.style.com/beauty/beautycounter/2012/02/rouge-in-loveand-on-youtube-gwyneth-will-take-her-wrinkles-and-more/ 
Oscar Buzz
  Now that the Oscar nominations have finally been announced, it's time to shift the focus from the screen to the red carpet.  With fresh faces like Rooney Mara, Bérénice Bejo, Melissa McCarthy, and Jessica Chastain gracing the carpet, excitement is already stirring over the nominees' potential fashion choices. Recent fashion favorite Rooney Mara is certainly expected to catch the...
Looking Back
Browsing the looks of the spring 2012 season was like traveling through time as designers revisted the best of the past five decades.  It's Patti Smith who is having perhaps the biggest moment of all though right now as her inspiration is felt in fashion, literature and art.     "I understood that what matters is the work: the string of color and graphite scrawled upon the...
New York Fashion Week Spring 2012 Beauty Roundup:... →
Most of the beauty looks this season were minimal, natural, and quite pretty and wearable (well, except the wet mullets). But those aren't fun to look at, are they? No, we don't think so either. So please click through to see the 10 looks that we never hope to see on someone in the subway at three in the afternoon but that we loved seeing on the runways.
"And I ask you right here please to agree with me that a scar is never ugly. ..."
– I am only 35 pages into Chris Cleave's Little Bee, but already I am completely hooked! What a beautiful passage.  
When Life Hands You Lemons...
Make Salmon! No, but really. Salmon just may be one of the greatest foods produced on the planet! Honestly, it's kind of like a good handbag- its light, it can be dressed up or down, it comes in a rather popular shade of pink, and can be quite slimming for the ol' physique. In fact, if I had to choose what my last meal would be, it would have to be a perfectly grilled salmon served with plenty...
Dancing in the Dark
  Do you remember what you used to tell people in elementary school when they asked you what you hoped to be when you grew up? Well, I wanted to be a dancer.  I started dancing when I was in first grade, and can still remember my first performance.  It was a jazz number done to the Wonder Woman theme song, followed by a ballet performance to the Christopher Robin song (the actual name I can never...
"The cycle of life is positive because it gives room for new things."
– Alexander McQueen
Welcome, and Happy Father's Day!
Good Morning Readers, Now I know it's customary to talk a little bit about myself at the start of a blog, but in all honestly, I have never been one for small talk. Those trivial facts and bits of insight will come in time (this is my personal blog after all), but for now I would like to begin my first official post as the Blue-Eyed Intern with a simple "thank you."  Although...